Specialty Services
Please click on the photos below for more information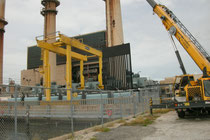 Trash Rack / Log Rack Fabrication and Coating - Fabrication of 16' wide x 22'-6" long metal trash rack coated with a Fuji Film fouling release system.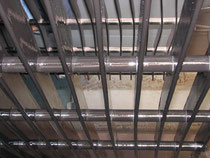 Trash Rack Coating - Coating of trash racks / log racks for various power generation facilities with a fouling release system.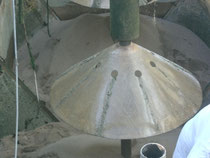 WWTP Sand Filters - Manufacture and install components for a sand filter at a water treatment facility.